Peaceful & Private Solutions
Legal Guidance for Florida Families
A Trusted Advisor in Your Corner
Collaborative Family Law Attorney in Coral Gables, Florida
Handling matters such as divorce and child support is extremely stressful, and they are made worse by combative participants and endless court hearings. At the Law Office of Robert J. Merlin, P.A., we seek to resolve legal matters peacefully using the Collaborative Process and other dispute resolution processes that allow both parties to negotiate a settlement without going to court. Settlement negotiations — instead of arguing in court — allow families to maintain their privacy, reduce stress, and should reduce the cost of the process. We serve families in Coral Gables, Florida, as well as the surrounding areas.
Robert J. Merlin
Family Law Attorney
Robert J. Merlin has more than four decades of experience practicing law and has been focusing on family law since 1990, with a specific emphasis on the Collaborative Process since 2006. We made a choice to respect the needs of our clients and their families by practicing Collaborative Law and other non-adversarial conflict resolution processes. An authority in his field, Mr. Merlin teaches law students and trains attorneys and other professionals how to use the Collaborative Process, and mentors many other attorneys and other professionals seeking to attain peaceful conflict resolutions for their clients. Florida Bar Board Certified in Marital and Family Law and Florida Supreme Court certified in Family Mediation, we strive to help clients avoid the stress of court, enter into beneficial settlement agreements and maintain their privacy. At the Law Office of Robert J. Merlin, P.A., we proudly serve clients in Coral Gables, Miami, Miami Beach, Fort Lauderdale, and Palm Beach, Florida.

Robert J. Merlin on Law Talk with Mitch Panter, explains in detail what the Collaborative Process is all about and how it helps families stay out of court.
Law Talk Interview
Click the video on the right to watch the episode of Law Talk hosted by Mitch Panter with guest Robert Merlin.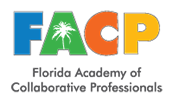 A Family Attorney You Can Trust
Empowering Clients
We strongly encourage clients to be active participants throughout our entire representation. Having a hand in deciding your future can help you take back some control in a situation that feels uncertain or hopeless. Let us help you take the first steps toward a brighter future.
Providing Guidance
Our attorneys are here to be your trusted advisor and your dedicated advocate. We will be with you at every step of the way so you never have to feel unheard, disrespected, or ignored, and we'll work to develop reasonable expectations for the outcome of your Collaborative Process, Mediation, or Direct Negotiations. Our goal is to maintain a fair balance between both parties.
Our Philosophy
Robert J. Merlin, P.A. is an equal opportunity employer and law firm. We have a productive work environment and a safe place for our clients and their families. We do not discriminate against anyone, and our doors are open to people of all races, cultures, religions, sexual identities, and physical abilities. Our firm supports Equality Means Business, a project of Equality Florida.
Pursuing the Most Peaceful Paths for Our Clients
The Collaborative Process is a peaceful, out-of-court alternative to traditional litigation that allows both parties to maintain privacy and respect while negotiating to resolve all the issues involved in their divorce or other family dispute. There are several benefits when both sides agree to use the Collaborative Process: staying out of court and the public eye, controlling your own destiny instead of empowering a stranger (judge) to determine the future for you and your family, protecting the best interests of both parties and their children, being able to fashion a settlement that meets the needs of their particular family without being limited by what may happen in court, and a cost-effective settlement to preserve family resources. Finally, neither party is the winner or the loser, which can reduce emotional and financial trauma.
At the Law Office of Robert J. Merlin, P.A., we guide our clients through the dissolution of marriage or paternity matters, helping them to reach agreements on alimony, the division of marital assets and liabilities, parenting and timesharing, and child support. We prepare fair time-sharing and parenting plans as well as any other settlement agreements that the family may need. A divorce or paternity dispute does not have to mean turmoil. We are dedicated to seeking a non-adversarial conflict resolution so families can avoid being emotionally and financially drained by litigation.
If you are planning to get married, you may want to have protections in place should the relationship dissolve at a later date. For couples planning to marry, we can negotiate a fair Prenuptial Agreement. If a couple chooses not to get married but would like their assets protected, they may enter into a partnership or cohabitation agreement, resolving issues that may come up in the future.

We believe in helping families of all kinds to create agreements, resolve disputes, and reduce conflict. Our clients deserve dignity and privacy as they work through difficult life events. We are prepared to listen to your individual needs, help you identify your most important goals, and pursue them outside of court. If you are looking for an attorney who practices Collaborative Family Law in Coral Gables, Miami, Miami Beach, Fort Lauderdale, or Palm Beach, Florida, contact us today to schedule a consultation.